After Tyler got a volcano for Christmas, he has been fascinated with the concept of overflow so Paul showed him and Anna the Diet Coke/Mentos videos on YouTube. That was a mistake. A big mistake.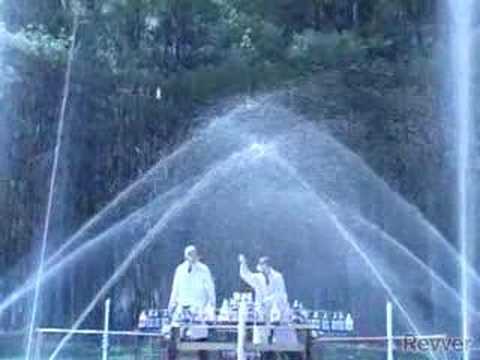 Paul and I bought a couple 2 liters of pop (yes, POP) and a pack of Mentos on a Sunday while the kids were at their mom's house, then waited for the kids to return to us on Tuesday after school. Apparently as soon as Paul picked the kids up from school, Tyler was begging to do the experiment. If you have ever met Tyler, you know he is um…persistent. [he gets that from me–until it becomes annoying and nagging. that he gets from Paul]
Paul called me as I was driving home from work. He was desperate for me to get home so he could get relief from Pester Tyler. I insisted that they wait for me to get home b/c I wanted to take photos. Paul wanted to knock out the experiment before it got dark. We compromised: I sped up and Paul hid in the bathroom away from Tyler. As soon as I walked in the door I grabbed the camera, Paul grabbed the ingredients (minus a couple Mentos that did not make it past snack time).
I was too late. Paul told Tyler that he could not drop the Mentos in his 2 liter b/c he was wearing an NC State shirt. Of course Tyler refused to change shirts and he was beside himself and in complete meltdown when I got home. It didn't turn out like that on the video that's for sure!